Avian flu in Malawi?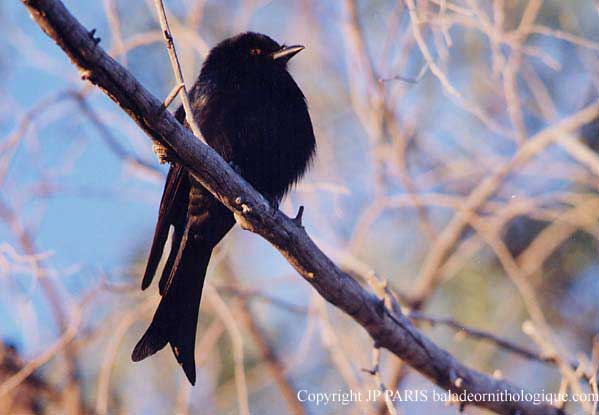 Avian influenza suspected in Malawi
Malawi dispatched blood and tissue samples to neighboring South Africa on Friday to be tested for avian influenza after thousands of migratory birds were found dead on a hill in the central Ntchisi district.

Agriculture officials expressed alarm after local villagers started scooping up the dead fork-tailed drongos -- known locally as namzenze -- to eat earlier this week in the district about 200km east of the capital, Lilongwe.

"Someone alerted police that people are feasting on mysterious manna from heaven," said Wilfred Lipita, director of livestock and animal health in the Ministr of Agriculture and Food Security. "We sent officials to caution the people not to eat them, since they may have the avian flu which has proved deadly to humans in other countries."

Note that it's not even certain yet that they died of influenza, much less the high-pathogenicity H5N1 strain. Still, H5N1 was said to be expected in northern and central Africa "within months"--and that was only at the beginning of December. I doubt anyone asked for avian flu in their stocking this year--hopefully Africa didn't get an unpleasant early Christmas present.